Restoring YOU Ep12 Samatha: Pain Science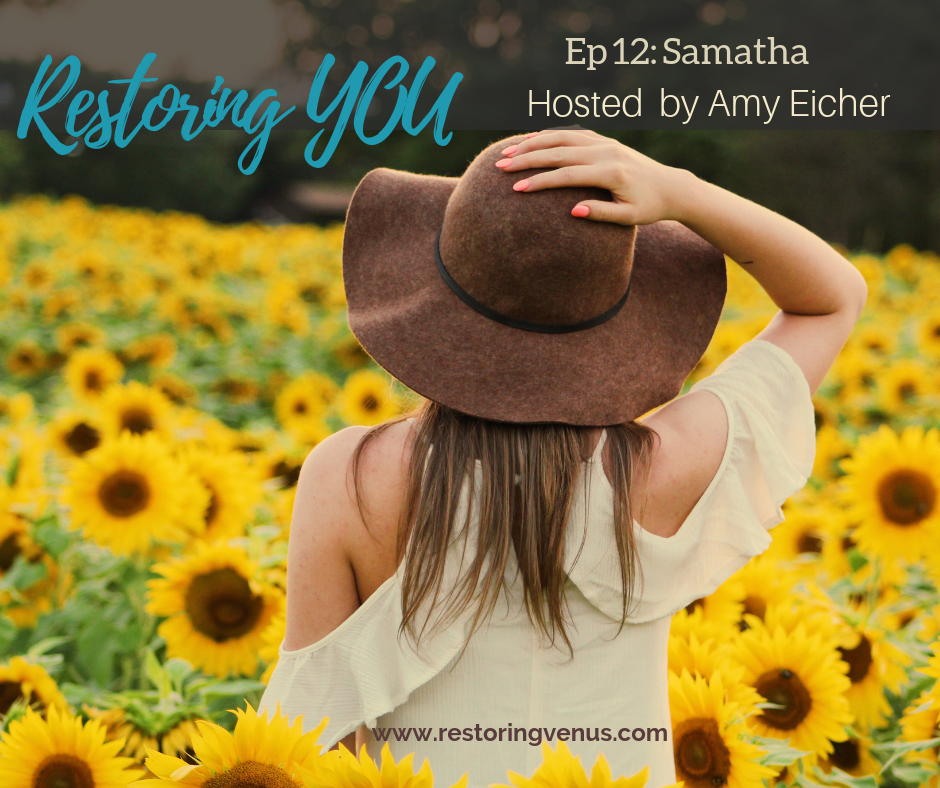 Meet Samantha Bonsack!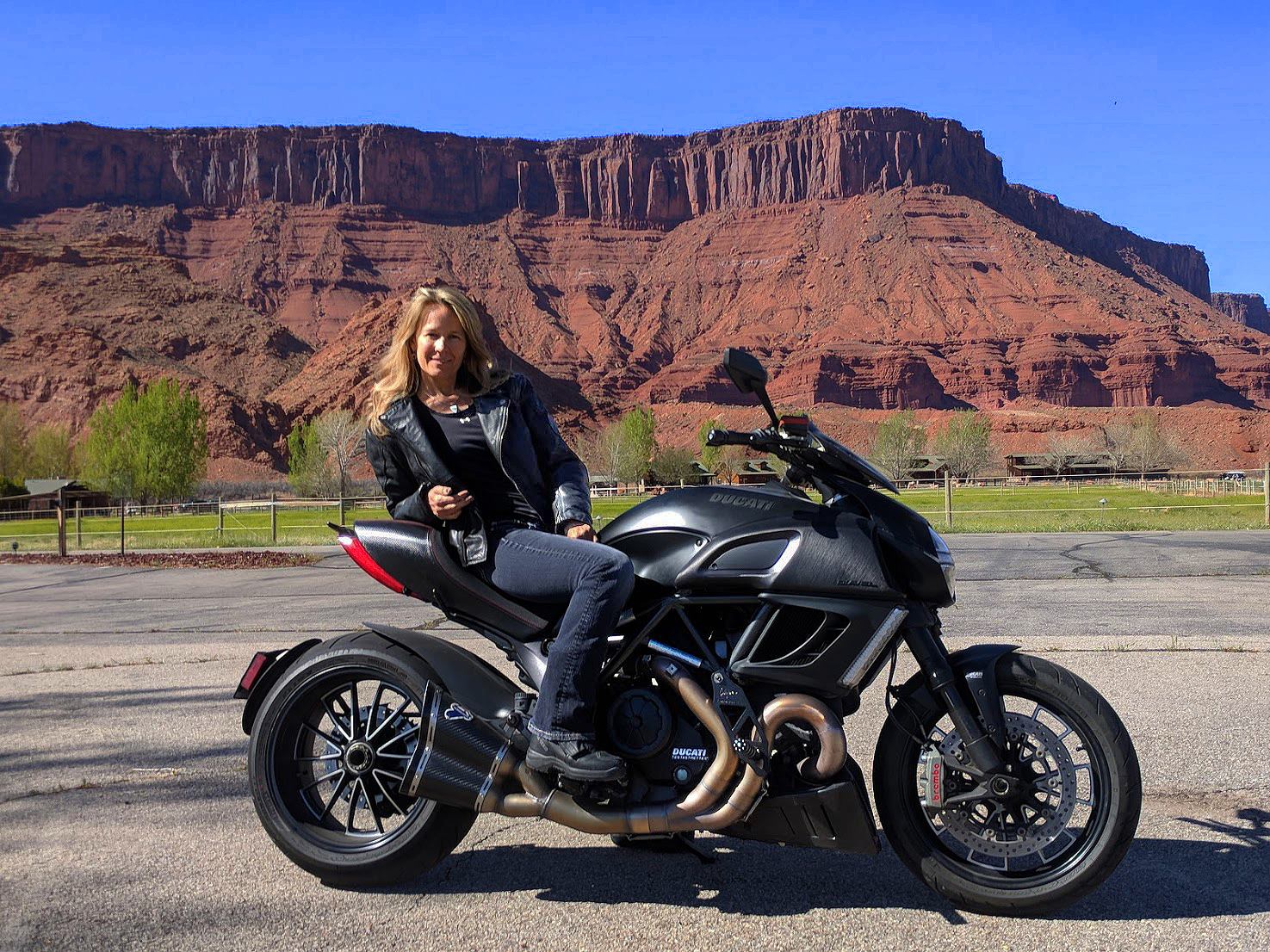 Samatha is a long-distance motorcycle events company owner, avid hiker and explorer. Motorcycles have been at the heart of my life for years. My journey through chronic and debilitating pain within a medical system that did not understand the current pain science research left me in a tremendously difficult position, in addition to being located in a remote region with little pain care. This is my story of discovering how my pain system itself was creating and compounding my pain experience, leaving me bedridden and utterly hopeless despite the fact that there is more hope inn the field of pain research than ever before.
 NutUpRally.com, Instagram: SamanthaThrottle
Tell me about  how your pain started? What were some of the things you were told about your pain? How did you feel? What were you thinking at the time?
Every clinician had a different response to my pain. Each had a different solution. None of them worked. They all made it worse.
There was nothing they could do.
Desperation consumed me, which changed me, which made me present myself in a manner that was not 'me'.
Completely misunderstood. Completely lacked any real evidence of my psychosocial in this desperate state.
Unable to express how much it had changed my life, seemed to me they all thought that my condition was just how I was.
Tell us about your life while you were at the height of your pain experience. How did you get here? What were some things you felt you lost?  How long had you been in pain? What did the pain mean to you?
Pain become my enemy, the thief in the night who quietly stole everything that I cared about, a little bit at a time, until I was striped of everything. Slowly, my functionality reduced to minimal activities, like going to the bathroom. Getting a peanut butter sandwich was a horrific feat.
Thinking about a few of those things you lost – what changed to help you pursue them again or headed you in a new direction?
Feeling alive again. Adventure. Just the sights of nature, the amazing canyons around here. The awe-inspiring views that attract 2 million tourists each year. If it weren't for that motivation I doubt I'd be able to push myself to break through and make that insanely difficult leap of faith to actually apply what I learned in pain science to my personal pain experience.


If you could share one thing that changed in your actions/ thinking and headed you in a new direction, what was it?
THAT IT WORKED. Truly. Close to 'magic' as can happen in reality. It's all within your own brain, allowing for no side effects, no dependency, no negative affects. It is HARD WORK, though. And it's the toughest right at the start, when you are most easily discouraged. Keep at it, each time it gets easier.
What does life look like now that you have restored this bit? Are there other things to restore? Is there still pain? How is it different than when you were at the height of your pain experience?
Still needing to adjust my thoughts on a daily basis, sometimes hourly and sometimes it is constant. Rarely, though.
Learned to multitask with managing and control my thoughts and responses and the rest of life.It will improve many other aspects of your life as well, not just reducing your pain experience.
What do you want others experiencing pain to know?
THERE IS HOPE – and it's accessible to everyone.
That you can control your own healing.
That it is not dependent upon anyone else.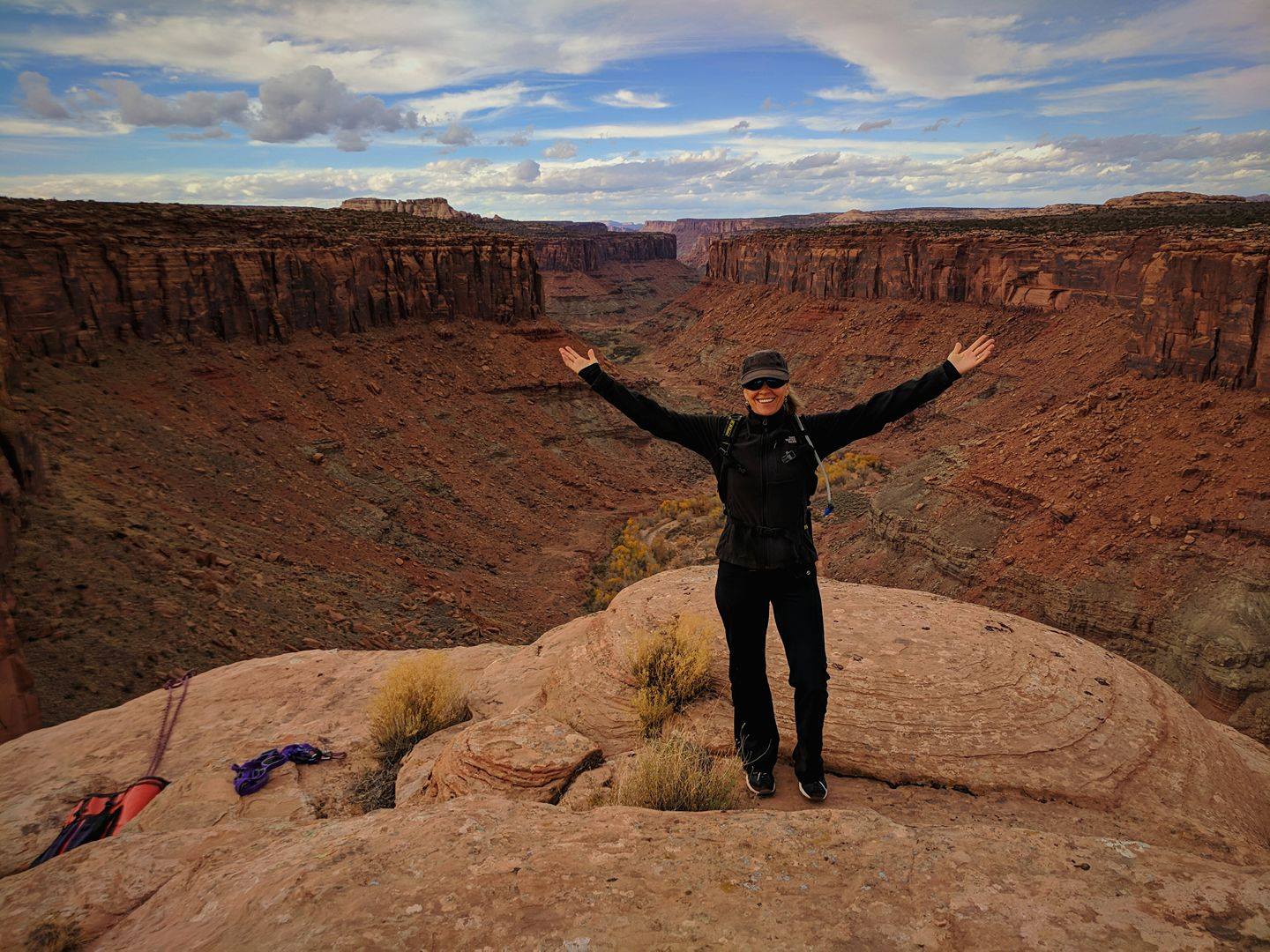 Listen to her Episode here
Samatha explains her understanding of pain science: 
When I first came across pain neuroscience. I wasn't a 'disbeliever', but I wanted and needed more FACTS, and the facts did not make rational sense to me. I felt that it was a patient-blaming approach masked in complex theories. To be honest, it rather pissed me off as I felt patients were so vulnerable and desperate and this approach was…well…full of crap. I actually began researching it to counter commentary like Amy's in this group. But then I started to find absolutely fascinating research papers that began to allow my mind to understand an entirely different possibility to pain and how the pain system functions..and malfunctions. Here's my take on it as a now ex-patient who was in debilitating pain for years (bedridden for over a year).
First: It's NOT "mind over matter".
We have always thought of pain as a symptom. A result of tissue damage. A secondary issue to the core problem. We now scientifically understand through neuroscience that pain is far more complex than we had originally believed and that it can be the core generator of pain itself. Weird, right?!
Baffling, isn't it?! But so incredibly full of potential of what it means for some patients! Sometimes, you can have an original tissue-based injury that kicks off your alarm.
Nociceptors are the little guys at the end of your nerves which send danger signals to your brain and your brain determines if it is worthy of producing a painful response or not. If it is deemed worthy, your brain the projects pain to that tissue and you have pain sensations. Once the danger has passed, the brain releases a chemical that quells the nociceptors and 'shuts them off'.
That is how pain work in all of our bodies.
Neuroscience has now discovered, documented and researched the ability for this system to malfunction, or 'overprotect'. Basically, the original danger signals from the nociceptors being sent to your brain can get 'stuck on' or really sensitive, so they continue to send danger signals well after the danger has passed. In fact, tissue damage can heal completely, and yet nociceptors can still be sending danger signals. This results in you feeling REAL pain well after your tissues have healed. Additionally, your brain can fail to release the chemical to quell the nociception process, causing for continued pain. Crazy stuff, right?!
But this is where things get *really* complicated….
If this all occurs, you can be experiencing pain FAR WORSE than the tissue-damage pain (a real turning point for me when I learned that fact). Once this happens, things get overwhelmed. It's important to remember that pain is the way your brain protects your body from danger. So if you are in a constant state of pain, your brain needs to protect you from that…it produces even MORE pain. Then really weird stuff happens, like normal sensations now causing pain (taking a shower, walking on grass) or lights and sounds increasing your pain exponentially.
Pain takes attention. When you are in great pain, you have little attention for everything else. Same goes with your brain. If your system is "overwhelmed", any additional input (lights, sounds, etc) can be far too much and, thinking you are in danger, will produce more pain to protect you.
It is an incredibly complex process (can of worms).
Unfortunately, what we've seen from medical doctors when they don't have answers is 'patient blaming'. This is where you feel disbelieved or told it's all in your head.
TO BE VERY, VERY CLEAR: There is a HUGE difference between this pain in your brain and a psychological problem in your head.
Ironic, as scientifically, all pain is in all of our heads, so that kind of discounts their credibility rather instantly to me as they don't seem to understand the science, lol.
Explain Pain is an excellent book written by some of (if not 'the') leading pain neuroscientists in the world. ( Available on Kindle)
It's expensive. Try getting it through your library.
I hope some of this has helped.