Self Care: What is it and Why should I do it?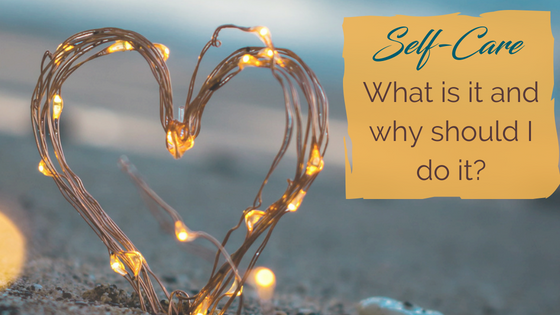 WHAT IS SELF CARE?
Seems kinda silly and self explanatory, right?  Self care is simply, activities and practices we engage in on a regular basis to reduce stress and enhance our well-being, which in turn, can change our pain experience. Until I started doing it, I thought it was nonsense! How could these little things make any difference at all? If you think that too, please keep reading.
IT'S INTENTIONAL
Self care is making  time regularly to do activities that feed your mind, body and/or spirit to reduce stress and care for ourselves. Self-care is about intentionally taking time  for yourself in whatever way suits you and nurtures you.
Let's pause a second. See the word regular? This means self -care is an activity that needs to be worked into every day, not just once a month, once a quarter, or heaven forbid, once a year!  Some of you may have to work past that idea that self-care is self indulgent.
Some common examples of self-care  include: reading, taking a bath, lighting candles, coloring, going for a walk.There's no wrong answers just personal preferences. I love things I can't get wrong, don't you?!
IT'S IMPORTANT BECAUSE…
When you can take good care of yourself, your body is able to heal better. Not just the tissue, but taking care of yourself and balancing life can lower the sense of threat your nervous system feels. I'm sure you can think back to a time (maybe it's right now) where you were running around doing everything for everyone else 24/7. You probably weren't sleeping well and maybe the exhaustion spiked your food cravings. Maybe you stopped exercising or maybe you over exercised. At these times, we tune out the signals telling us we need to slow down, and PAIN can be one of those signals.
When you're physically and emotionally exhausted, you just can't do good work, period, even when you're doing what you love, even when you are doing "all the right things".
Learning to REALLY take care of yourself is vital to a healthy life.  That is true of everyone.
INCASE YOU'RE THINKING SELF CARE SOUNDS INDULGENT…
It's not. Seriously it isn't. It's an important aspect of your health.  I know I remember hearing this idea in the depth of my pain journey and I remember thinking, " What the hell?!  EVERYTHING I do is about managing my pain and caring for myself. I can't think of ANYTHING I do that isn't "self -care", you idiot! I need to think about others and just push through and endure! Life must go on, taking care of me doesn't work.
May I humbly offer, if this is your mindset – this is not helping you.  The reason self care isn't indulgent is because every single human being needs it to be their best. It's when my more introverted son says, "Mom, I need some alone time." It's when my extremely extraverted daughter says, " Mom, I REALLY need to go spend time with my friends, I haven't seen anyone in a few days and am feeling down." It's when my husband says, " Let's go for a walk tonight, I had a long day at my desk." Or when I say, " I need a family game night, I miss all of you!".  
Self care is about knowing, speaking, and caring for your needs.
YOUR needs, the human being in there – not the pain. Yes, you have a home exercise program to do, and lotions and potions and pills – that may, or may not be part of caring for yourself. Just like making dinner for the family or doing the shopping.
When you start to see the person within as a priority (by YOU), then you can make more room to heal. Refocusing your energy from tending the sick person, the disabled person you feel like and find the bits of the OTHER person inside. You know, the one that dreams and makes plans and has hobbies. Care for THAT part of you. When you begin to tend the woman ( or man) within, you will start to unlock a path you might have forgotten you have. That goes for your energy to physically show up and be engaged, but also your emotional energy. Self care is a way to recharge your batteries, a way to reconnect with yourself.
HOW YOU PRACTICE SELF CARE IS TOTALLY UP TO YOU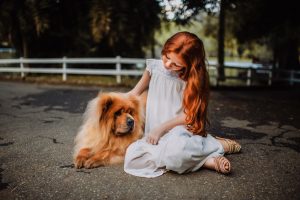 Another name for self-care is "happy bites". I want you to  build up to taking 5-7 happy bites a DAY. I want them to be at least 5-7 minutes long. Persisting pain often has us fogged and forgetting what makes us smile, what makes us feel good, and what makes us happy! What you choose doesn't matter. What does matter is how you feel and whether you can make your practice sustainable.
What's also important to note is that there are so many different ways to take care of yourself. While certain practices may work for others, you may find that they don't work for you. That's ok! Just have some fun while you try new things out and write down what really makes a difference.
OK YOU HAVE CONVINCED ME – BRING ON THE SELF CARE IDEAS
Caring for your Mind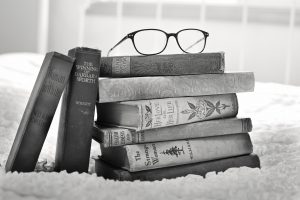 The desire to learn new concepts and expand your knowledge contributes positively to your overall well-being. Mental self-care is about finding the balance between stimulating your mind and giving your mind a break, and this can help with creativity, innovation, and continual learning. I'm a big advocate for personal growth!  However,  I greatly appreciate the opportunity to switch off and let my brain rest for a while.
Examples of Mental Self-Care:
Reading or listening to a book

Taking a class in person or online

Listening to music

Trying a social media fast

Having a conversation with a friend

Watching a new show on Netflix
Caring for your Spirit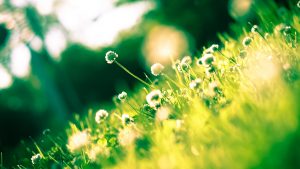 The spiritual dimension of self-care involves a personal practice that allows you to follow the values and beliefs that give you purpose. Dedicating time to this area can help you find more meaning in life, develop a sense of belonging, and find a connection to something greater than oneself. Even if you're not religious, it's still important make a connection with your person philosophies and beliefs. .
Examples of Spiritual Self-Care:
Going on a nature walk

Attending a religious service in person or online

Trying a yoga practice

Volunteering with a local organization

Trying

meditation

or

another

mindfulness practice
Caring for your social needs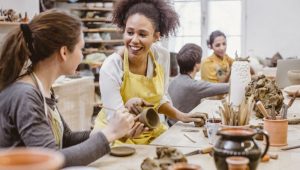 Social connection is another important dimension of self-care, even though most people associate self-care with themselves (because, duh, it has the word self in it). Social connection helps create a sense of belonging and acceptance which we humans need, and it allows us to create and share a common bond with others.
Examples of Social Self-Care:
Joining a class

Calling friends

Joining or starting a book club

Volunteering for something with a friend

Organizing a family dinner

Reaching out to a new person
Caring for your emotions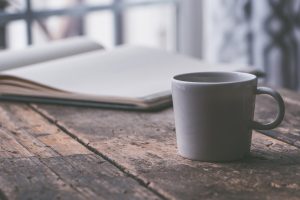 Tapping into the emotional self-care dimension helps us understand ourselves more, cope with challenges, and develop and nourish healthy relationships. When we tend to our emotional needs, we cultivate a greater sense of compassion, kindness, and love for ourselves and others.
Examples of Emotional Self-Care:
Practicing Gratitude

Saying positive affirmations

Saying no

Writing yourself a letter

Connecting with a friend

Seeing a therapist
Caring for your body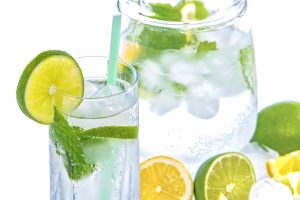 Physical activity and good nutrition are also important parts of caring for ourselves. The human body is meant to move and finding ways to engage in moving your body that feel good will help in the long run. I am not necessarily talking about "exercise" but simply movement during your day that feels good to you. Foods also play a part in our overall health, so try a new meal, or indulge in a special treat.
Examples of Physical Self-Care
Stretch

Try a favorite exercise routine

Plan a new meal – try Pinterest for new ideas

Take the family out for a special treat just because

Bake something

Drink some flavored water

Get a massage

Buy a new outfit

Dance a little
Routine takes time
Give yourself grace as you try to learn to care for your WHOLE being.  It takes time and practice. I encourage you to pick a place to start. Just start. It doesn't matter where. Start to learn to care for you, the person.  Not your pain, but you.  The unique, beautiful and vibrate person that lives in the body you might wish you could trade in at times.  
Share your favorite ways to care for yourself in the comments, I can't wait to hear what you do to care for yourself!
Join us over on the Facebook group and share how you do it!