S2 Ep 19 Keith: Acceptance and living better with pain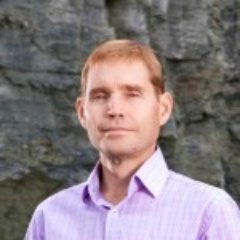 Meet Keith
My name is Keith Meldrum and I live in Kelowna, British Columbia, Canada. I am 48 years old, married, with a 25-year-old step son. I am a civil engineering technologist and am the Manager of Special Projects and Health a Safety for a heavy civil construction company.
Please share about how your pain came about.
My persistent pain is the result of traumatic left abdominal injuries sustained in a single vehicle car accident in August of 1986; I had my abdominal wall and large and small bowels torn through by a lap belt restraint. I went camping at a Provincial campground, that was about 75 kilometres from my home, with coworkers and spent most of the evening and early morning drinking alcohol and only getting about an hour or so of sleep. Being young and a very new driver, I did not know that getting behind the wheel with little sleep, and alcohol still in my system, would cause me to fall asleep. As a result, I did fall asleep and left the highway, rolling my car down an elevated highway curve, with the car rolling end over end. I nearly hit another car heading in the opposite direction, and as I was on a rural highway early in the morning, there was very little traffic on the highway. If I had not nearly hit the other car, I would have died because of my injuries as my car could not be seen at the bottom of the bank.
The people that saw me leave the highway stopped the next vehicle that came along, which was a railway crew and they were able to radio back to the city and get an ambulance en route. I have recollections of laying on the ground and praying to die as the pain was so intolerable. I knew I was dying – I could feel it and I welcomed death as I wanted the pain to go away. I made it to the hospital within about an hour of my accident and the initial surgery was nearly seven hours long; the surgeon told my parents I would live but I would have problems later. I was in the intensive care unit for 10 days, with the first three seeing the nurses regularly having to gently shake me or nudge me to breath as I would often stop breathing. The respiration monitor would often alarm and one of the nurses told my parents that I would stop breathing because I wanted to die but that they wouldn't let me.
After multiple surgeries to repair my body and various complications, I found myself with ongoing abdominal pain. Years of inadequate treatments and ineffective interventions ultimately lead me to be trialed for neuromodulation by way of a spinal cord stimulator (SCS), which I received in 2005. This was also an introduction to pain self-management, which I had never heard of before this.
The SCS was the first intervention that provided some form of effective pain management. With this device, the introduction to self-management techniques was the beginning of an understanding for me of how I could help myself better manage my pain and opened a desire in me to learn more about the science of pain, the body-mind connection, and the biopsychosocial model.
I have had 16 or 17 surgeries; having had four in the last three years and I am waiting to have yet another one.
Tell us about your life while you were at the height of your pain experience.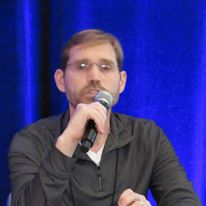 I have lived with pain for over 32 years and while I am able to better manage my pain today, it is still a constant in my daily life. Throughout the years, pain would impact my life in many ways, including taking away careers that I have hoped to pursue. As an example, when I was 21 I joined the Canadian Armed Forces and while in a physical training class was overcome by intense pain that I could not control. This lead to another surgery and ultimately being medical discharged from the military. Looking back, it was not reasonable that I would be able to meet the rigorous physical demand of the military, but I was almost desperate to prove to myself that pain was not going to dictate my life and that I was going to be able to overcome it through sheer stubbornness and willpower.
I was angry and resentful that I was not able to do the things that I wanted to do and that despite "manning up" I was not able to manage the pain. I would find myself in the emergency room on regular occasions for breakthrough pain, and this caused me no end of frustration. I also carried a lot of guilt and shame as my accident was a result of my actions and poor decision making.
I continually sought health care providers and different interventions to try and make the pain go away thinking that I just needed to find the right surgeon, or right interventionist and they could fix everything.
In the late 1980s and early 1990s, the concepts of chronic pain were poorly understood, and I found myself often dismissed by the health care system. At one point, my family physician told me that the surgeons had fixed everything that they could, that there was nothing wrong with me, and that my pain was all in my head. I fought to reconcile that in my mind, wondering why I would make all of this up and cause so much chaos in my life, while knowing the pain was real. As the years went by it as getting worse. I remember at one point, during a period of really bad pain and being very frustrated, through tears I angrily said to my wife that it would have been better if I had just died in my accident.
What changed to help you head in a new direction?
My life, and attitude toward my pain, changed when I was doing the intake paperwork for the trial of the SCS. I was answering the doctor's questions almost by rote, when I realized he was not talking anymore. When I looked at him, he had put his pen down and said, "it's okay, we believe you". Having my pain validated was transformative and was the gateway to me starting to learn how to better manage my pain.
Th SCS provided some measure of pain management but coupled with that was an introduction to self-management. While it was not a fulsome introduction, it was enough to peak my interest and for me to want to learn more. The more I learned and tried some of the techniques and saw the positive results, the more I wanted to learn.
I had no idea the effect that relaxation, breathing, and other calming techniques could have on pain. As I saw the effect that it had, it made me want to better understand why and what more I could do to help myself. It allowed me to understand that fighting through pain was ineffective and that I needed to come to a place of acceptance and understanding.
If you could share one thing that changed in your thinking and headed you in a new direction, what was it?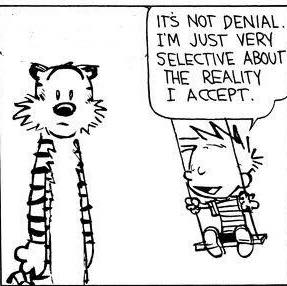 Not to fight the pain. I hated the pain and the way it made me feel as a person and how much it affected my life, and I was almost desperate not to let it be a "defining" part of my life. However, all that did was make the pain worse, but I didn't know that. Once I came to a place of acceptance and understanding, only then was I able to move forward and start to live a better life.
Acceptance is not about giving up, but about understanding that the pain is only one of the many elements of a person's life. Fighting it gives it more space to grow and become a larger part of one's life, while acceptance and understanding gives it more of a controlled place in one's life.
Acceptance allows one to start to take back some control that has been lost to the pain, and that control is empowering. Empowerment leads to hope, and hope is a good thing.
Is there still pain? How is it different than when you were at the height of your pain experience?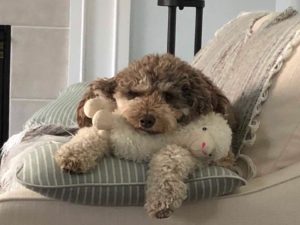 There is pain, every day, and even though I am having more pain since the SCS had to be fully replaced in November of 2015, due to the self-management techniques I have learned and my increased knowledge of pain, I am able to better manage it than I was before.
I remain a work in progress as I am aware that my default reaction when the pain increases is to fight; I still want to push it down deep inside and lock it way, but I know that I am better if I am open to it, receive it, but don't let it become too much of my life. I can't ignore it or pretend it isn't there, but I can somewhat manage how much space I give it in my life.
What do you want others experiencing pain to know?
Chronic pain is real; while there may no longer a biomedical issue, the pain is real. Chronic pain is complex and is affected by many aspects of one's life. Gaining a better understanding of the aspects of the biological, psychological, and sociological (the biopsychosocial model) of pain can help some people better understand the complexity of their pain and, as such, what they can do to help manage it.
For those that live with pain it is important to be an active participant in their care and pain management; while there is no panacea there are some foundational factors that affect pain that can be addressed to help manage one's pain.
Listen here
Read more of Keith's thoughts here and here
For more on self care and mediation try these blog posts of mine.
or try my YouTube channel for some guided relaxation