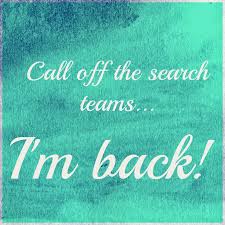 I've been absent.  I'm sorry.  I promised I would continue to update with thoughts and experiences and all that good stuff.  I ran into some "life" stuff.  It was messy.  Like messier than SI pain.  Can you imagine?  Seems like little in this world should affect us after suffering a pain like this…. Anyway.  Life, messy.  Pain… of any kind – still awful.  Emotional pain…. hard to heal from.  BUT i made a promise, and I still have thoughts, and think maybe I still have helpful things to add to the conversation about SI joint stuff and restoration and becoming.  But this part…. this messy horrible, painful, wrecked me beyond recognition part…. Just know I am coming back – like I always do.
So… Would you believe I graduated from PTA school a year ago?
Passed my boards with FLYING colors.  I LAUGHED at the very first question on the zillion question crazy intense test I was CERTAIN I was going to fail.  The question you ask….. " What joint is often affected during pregnancy?"  the SI JOINT!!!!!!!!!!!!!!!!!!!!!!!!  The medical gods had favor on me and I just hoped I answered enough right to pass.  I did, and then some.
Then I had to find a job…. wow, that's not easy!  So I was fortunate and found a job here in town with a company that works outpatient and has a nursing home/ retirement home contract.  I love my job.  It has it's challenges that I don't love, but I work with an under served population and get to do most of our outpatient clients at the clinic and also serve those in the Nursing home.  I am learning so much about BEING the provider that we all use to complain about.  You have no idea how much red tape there is and how hard it can be to treat patients sometimes.
I'm learning and I want to share that, to help you communicate with your health care professionals, to try to calm some of the frustration….
But the real question is: How am I physically?
Right as rain.  I am active all day, I mow lawns, garden, play with my family, I work 8-10 hours a day.  I have put my PT corner away.  No more Kenesio tape, foam rollers, therabands, medications,…..
Do I still have pain – yes, sometimes.  Lifting heavy patients or objects my body doesn't like that.  It goes away and I don't really even manage it anymore.  I sometimes have hip pain post sexual intimacy  , a little treatment by someone who knows what they are doing can fix it in about 2 minutes.  But overall I am kinda surprised how little I need to do anymore and how much I CAN do.
I hope this post finds you all still hoping, still searching and still restoring yourselves inside and out.
With affection,
Amy