I'm Sorry Kids, Mommy Can't: A Bitter Phrase
It has been a long time since I have uttered these words due to pain.  The words tasted like battery acid crossing my lips, poison, foulness.  I uttered them again this week.  I am in full on, full blown pain.  The burning just like before surgery.  The burning that I have said repeatedly I NEVER want to feel again.  The fires of hell burning deep within my backside that nothing will quench.  The pain, it's so intense, so real, so overpowering, so complete.  Right through me like a red-hot knife cutting through the layers of my flesh.  It seers deep into me as though I've been lit on fire from the inside. Fire ants pour in through the open wound to take up residence deep in my tissues, gnawing, biting, stinging.  They won't stop to rest, they burn like the seeds of a hot pepper on an open wound, like the sting of a jelly fish.
The pain settles deep within me, burning my hope, my concentration, the life I have built.  It destroys from within.  It resists my assault on it, just like before.  No meds can break it, no ice can sooth it, no e -stim strong enough to confuse my brain, it wins.  It always win.  I fight like a champion in the ring that knows what it is like to be knocked down, to face an opponent you have faced before, you know his trade mark moves, you adapt, you bob, you weave, but in the end, your opponent is just stronger than you and you get knocked out, again…
I laid in bed last night with 6 pillows around me, cradling every empty space, trying to align my body just right, so it wouldn't hurt, or at least wouldn't hurt more.  I cried out in pain as I tried to move, wincing, gritting my teeth, swearing at myself through my pain.  I look ahead at the weekend and all the things my very full and active life had in store for us and find myself calling in resources to drive my kids to practice, to play Mom in my place.  I am angry, at my body, at my pain, at the fact that I got hurt not by something cool and awesome like skydiving, or climbing Mt. Everest, or an accident beyond my control like being in a car accident, but at school learning.
I fear, this is it, the other shoe.  What if this is the end to my pain-free ride…. The hope I have cultivated over these last 2 years rails against that thought.  It screams more loudly at me than ever before.  It tells me my heart is healing.  The fear that use to consume me is no longer big enough to win, but, I am sad.  There are so many things that are the same – the sensations in my body – they are not as wide-spread as they were at the point of my surgery, but there is no mistaking them.  My heart is different, my hope is exercised, and I have a long list of reasons to believe this can get better again too.  I know I have told you all to keep a record of the small things, everything that is new, everything that is a gain, to write it down, take a picture of it, to journal it, document it – HOLD ON TO IT.   We need them for THESE times.  The knocked out times.  Cause man, they SUCK.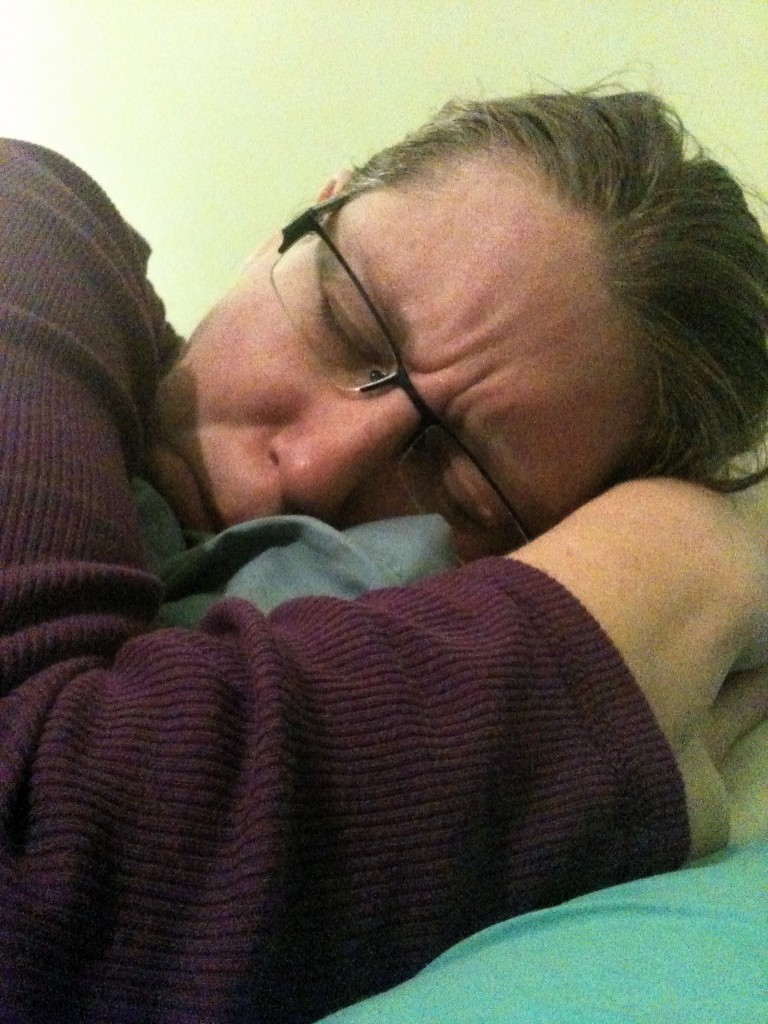 We have some big moments this weekend, girl scout cookies to sell, State swim meets to qualify for, an endless sea of homework and tests, not to mention all the other mom stuff , and my husband is gone spending time with a friend who has cancer.  HOW can I allow my pain and inability to take him away from his friend, ugh.   I don't have time or energy to have sprained si ligaments and muscle strains.  All the feelings of guilt for being injured…. apparently I have not dealt with those so well yet…  It's a two-edged sword this pain.  My children JUMPED to help.  They made me breakfast in bed, they wanted to sleep with me to make sure I would have anything I needed, they cleaned up the downstairs for my study group, they have told me over and over again not to worry, to rest, that it will be ok.  WHY do they have this level of compassion? Insight?  SOUL?  It almost hurts me more.  How insane is that?  Their kindness and willingness to serve me as their mom makes me feel more guilt over what I can't do.  They shouldn't HAVE to do any of this, and yet…. I am proud of them, amazed by them, and still so conflicted that they are able to bestow this type of compassion on me.
I struggle with the same thoughts about my friends, so willing to drive me kids, to do what I can not.  They shower me with compassion and offers of help.  I did reach out this time, I asked for the help – feeling terrible as I sent each text, as though I have asked too much of too many already and my favors have been used up.  That I don't deserve to be helped.  When I called my PT to check in and get his opinion I didn't even want to come in, to take more time, more resources, more emotional energy from any one or anything.  I feel like I have consumed too much in the kindness and need for understanding from others.  I know I am not alone in this…. so many of us feel it after we have been in chronic pain… why?  Why do we feel this way?  I know it's not right, it's all lies – and I am positive I am gonna get a talking to by my friends that read this, but I am ashamed I am hurt again, I feel guilty for what I am taking from others by my inability to move again.
While the pain is the same, I do know this.  I am NOT alone.  I am surrounded by people who love me, understand me, and care for me.  From my PT, to my family, to my friends near and far.  This too shall pass… in about 6-8 weeks.
In the mean time I have more growing to do.
"I get knocked down
But I get up again
You're never going to keep me down"
–Chumbawamba