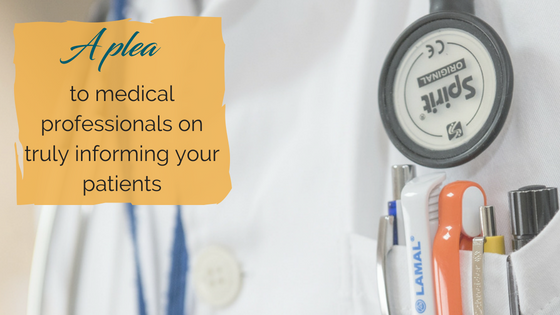 Dear Medical Professionals,
I am pretty sure none of you read my blog. It's really written to patients suffering from low back and SI joint pain. Today, I am asking you to read it. If your a practitioner, please share this. It's about what chronic pain patients wish medical professionals understood when they see you for testing.
You see, I spend a lot of my time online. Talking with patients, listening to their stories, and helping them to find help.
It's amazing to me how many patients have no idea what you did for them or to them in your appointments. They don't understand the goals you have set, or the decision making trees you are following or why you ordered the tests you did.
This pain, the one the person came to you with. It is pretty interrupting to them. Maybe even scary. You know how I know. Because they did something and they came TO you.
That's a big deal. They want to make the interupting pain go away, and they think you have the answers. They also think you will be honest and let them know when you don't know, and help them find someone who might know if you don't.
The world of medicine is often foreign.
It has a different culture, language, dress, rituals…. its different from the world your patients live in. You need to help them understand your world so they feel safe. You are their guide.
It would be even better if you would learn their world, but that's a different blog post for another day.
As a fellow clinician I understand how routine days can become. I would like to remind you that while you have done this action a thousand times today, it is quiet possibly the FIRST time the person infront of you is hearing or experiencing what ever it is your are saying or doing.
An example: I had an EKG for the first time last year. I had never had one. All of my previous experiences with sticky pads were in physical therapy where electric current was used.
Do you see what's happening here as this lady continues to put sticker after sticker on me without saying a word?
We hit a number of stickers… like 8 or so and I was sweating bullets thinking – OH MY WORD that's going to be a lot of electricity!!! I was really starting to be afraid this would hurt! Having experienced both AC and DC treatments in Physical Therapy and was starting to wonder what kind of ELECTROcardiogram was!
I finally managed to squeak out, "Do these things hurt?"
She looked at me like I had lost all the marbles in my brain and said ," No".
Then I remembered they said that the SI Joint injection wouldn't hurt … it would just feel like "pressure", but that thing hurt like hell!
I stopped her, I was in a full on sweat – "Tell me what this thing does before you go one step further."
She explained, I explained my experience with stickers – she laughed, I laughed – we had an EKG – there was literally zero sensation on my part.
Why did it take me freaking out to get an explanation of a simple test?
Consider that story as you read on.
Your patients are frightened and afraid to bother you, so they ask each other.
Every day I see people in Facebook forums with no understanding of the injection they just had into their SI joint, or what RFA is and how long it should take to feel the effects, or that the provocation tests the PT is using during the eval are gonna HURT….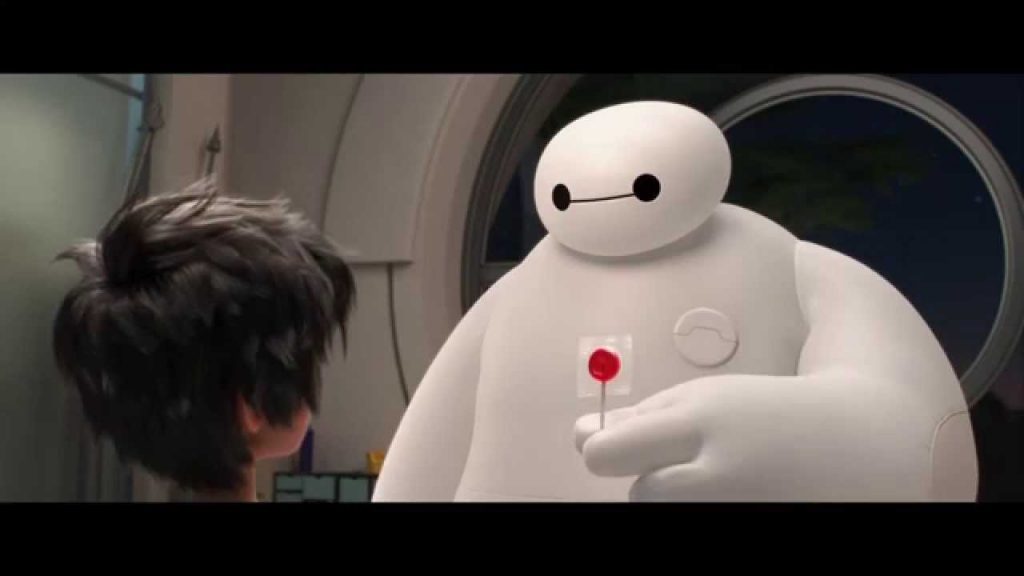 Having been in these groups for 8 years now. I am confident in saying you would prefer your patient understood your reasoning and your expectations not that of a bunch of patients interpreting your reasoning to sooth the scared person you just saw.
You know what you end up with when you don't educate? Confused, scared and pissed off patients!
Then someone like me comes along and tries to explain why they should see you again… because you probably are quiet smart and DO actually understand the problem… but you forgot you were treating a PERSON. And in the case of the people I work with…. a person with persistent pain, they need explanation and understanding, they need the human element.
You want your practice to grow?
Share the compassion and empathy that you started your career with; with your patients.
Practice simplifying your explanation of your treatment plans. There are ways to explain what you would like to do without overwhelming your patient.
Explain your thoughts
Why you want tests order. What are you looking for in that x-ray or MRI…. why do I need a CT scan with contrast vs one with out. And hey, when your patient suggests a test you haven't heard of like say…. an EMG with FAIR testing for the piriformis, why not look into it before you tell them no, or ask them why they think it's important to have done.
Tell them what to expect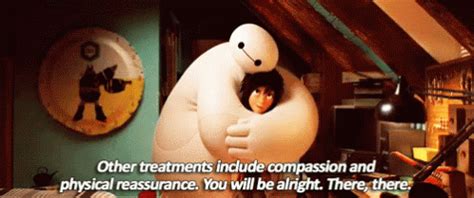 During and after these tests or procedures, tell them what to expect. Then ASK what they have heard. ( In education we call it checking for understanding. Are you with me? – see what I did there.)
I understand we don't want to muddy waters with nocebic language. But what about fair warning that these tests may reproduce your familiar pain, or they may not. If they do, assure the person that won't happen every time they see you!
People in pain generally want reassurance when you are performing tests that you know should provoke their pain. Funny of it is they don't know you know. You know what happens next?
You look like an idiot that has no idea what he or she is doing and just made the person worse than when they came in.
I KNOW you're not an idiot and you do know what's going on. We know why you did the test. I know what you were lookin for. Your patient who is now complaining on the internet doesn't.
Any idea how hard it is to persuade them to go back and talk with you? VERY hard to convince them to talk to you at that point. So please, talk with your patients. Educate, and work together.
I look forward to seeing patients understanding more of what you are doing for them.

Thanks for Listening,
Amy
Pictures from Big Hero 6 – you should watch it and Be like Baymax.
Patients, grab your medical check list here to make your appointments clearer!
Grab your check list here